You can depend on Robert Fagg and fellow members of his motorcycle club to ride in and deliver Christmas cheer to the Brighter Christmas Fund just in time for Santa.
Club members were on hand Saturday, December 21st to present a check to Dean Woods and members of the Brighter Christmas Fund Board in the amount of $14,768.23. This gift is an all-time record high donation from the Anderson Toy Parade.  Mr. Fagg would like to thank all of the generous event sponsors that make the Toy Parade possible.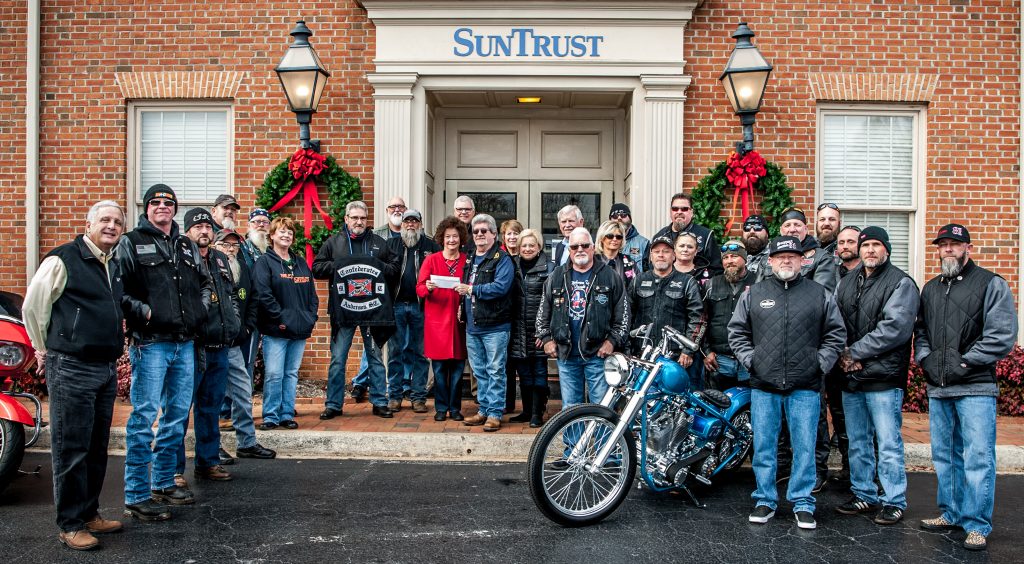 Since 2007, the Anderson Toy Parade has donated nearly $150,000 to the Foundation's Brighter Christmas Fund. The Fund provides Christmas gifts for 150 foster children and 200 families.  Staff from DSS accompany shoppers to the Walmart Superstore on Liberty Highway. Contributions to the Brighter Christmas Fund can be made throughout the year.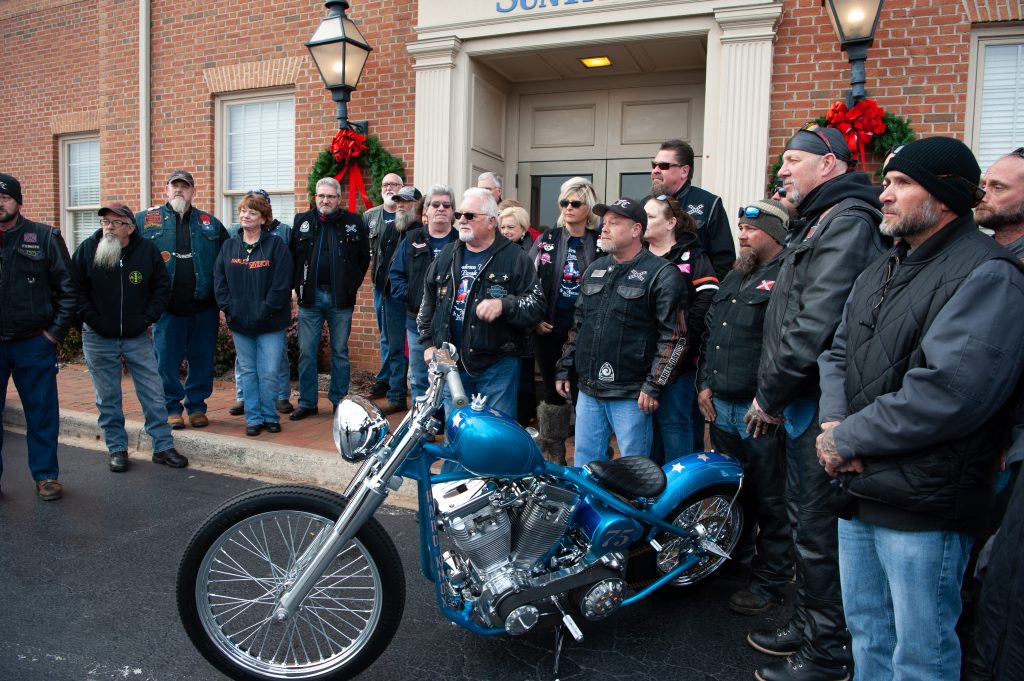 A very special Christmas delivery!