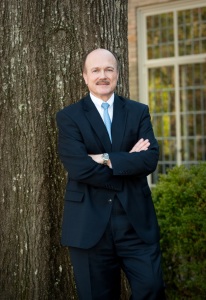 Foothills Community Foundation announced on Tuesday that the organization's president, Robert Rainey, plans to retire at the end of the year.
Rainey explained "After more than 15 years with the Foundation I have decided to retire as President. I'll be enjoying extended travel opportunities with my wife and we will see what's next. I cannot say enough about the leaders and visionaries who came before me such as Bill Law Watkins and Cordes Seabrook and the dedicated group of board members who have shared this journey with me.  I am very proud of the impact that Foothills Community Foundation has had in this community." A founding board member in 1999, Rainey took the helm as President of the Foundation in March of 2001 and remained active in community service, including leadership roles with the Salvation Army, SCETV, AnMed Health and the Blue Ridge Council of the Boy Scouts.
John Miller, Chairman of the Foundation Board of Directors, stated that "(Rainey) led the Foundation through some exciting and challenging times. He helped coordinate the purchase, acquisition and renovation of the community center building, spearheaded a successful 15th Anniversary observance and guided us through some bumpy financial markets." The Board has already formed a search committee to oversee a smooth leadership transition for the Foundation.
Miller pointed out that Foothills Community Foundation will continue to provide knowledge and information and foster strategic connections to promote philanthropy. "We strive to connect donors with needs. Whether working with families, community leaders, or nonprofit organizations, we try to bring people together to create brighter futures in Anderson, Oconee and Pickens counties." Since 1999, contributors have given more than $14 million dollars through the Foundation to causes that are meaningful to them.
Foothills Community Foundation is an independent public charity that stewards philanthropic resources from institutional and individual donors to community based organizations. Throughout its history, the Foundation has served as a tax efficient and cost effective means for individuals, businesses and charitable organizations to provide the financial resources critical to improving the quality of life in our community. Our mission is "To retain and nurture the charitable wealth in the South Carolina counties of Anderson, Oconee and Pickens."
The position will be posted on the website of the South Carolina Association of Nonprofit Organizations(SCANPO) at the following address: http://jobs.scanpo.org/