Sõl Flowers
"If You Plant It….. They Will Come"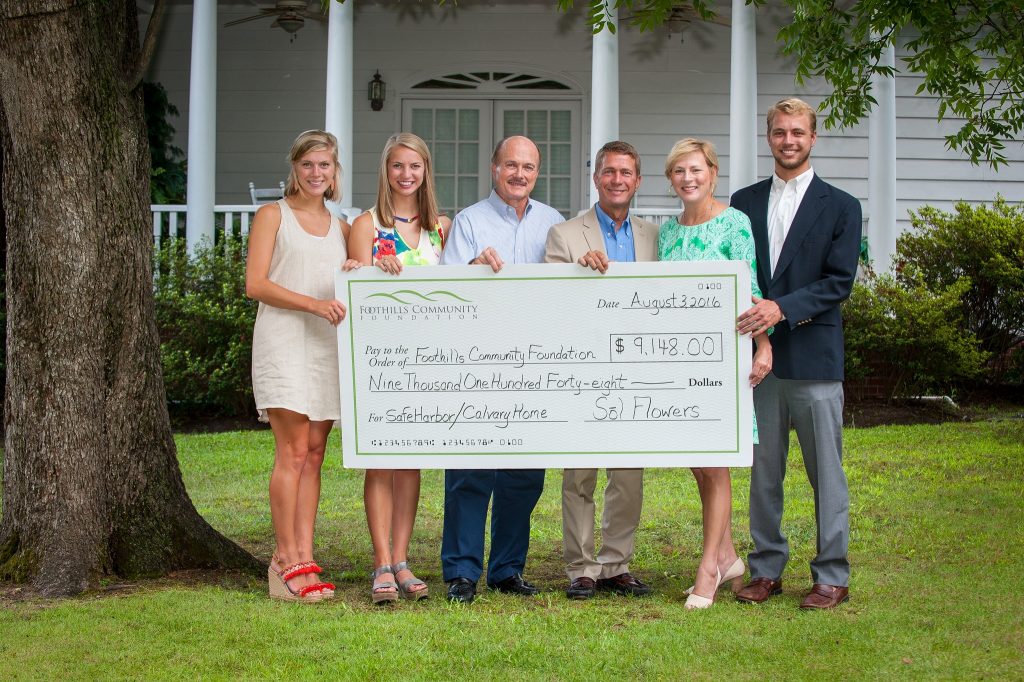 (Pictured are Catherine and Caroline Roberts, Foundation President Robert Rainey, Jeff and Danielle Roberts and Al Roberts)
Jeff Roberts' family discovered a way to transform an uncultivated pasture off of Highway 81 into a field of dreams.  Sol Flowers of Anderson is the brainchild of Danielle Roberts and her family, who planted thousands of sunflowers to benefit the community.
Despite the record summer heat, a steady flow of cars streamed into the parking lot and roadside stand manned by Jeff, Danielle and their three children.  Sunflowers were sold in pre-cut bundles of five flowers for a donation of $10; with most paying more than the asking price. Families, photographers and nature lovers flocked to the field to enjoy the beauty of the blooms.
When the dust had settled and the donations were counted, Sol Flowers had raised over $9,000.  "We were both humbled and amazed," explained Danielle, who will distribute the proceeds to Safe Harbor and Calvary Home for Children, through Foothills Community Foundation.