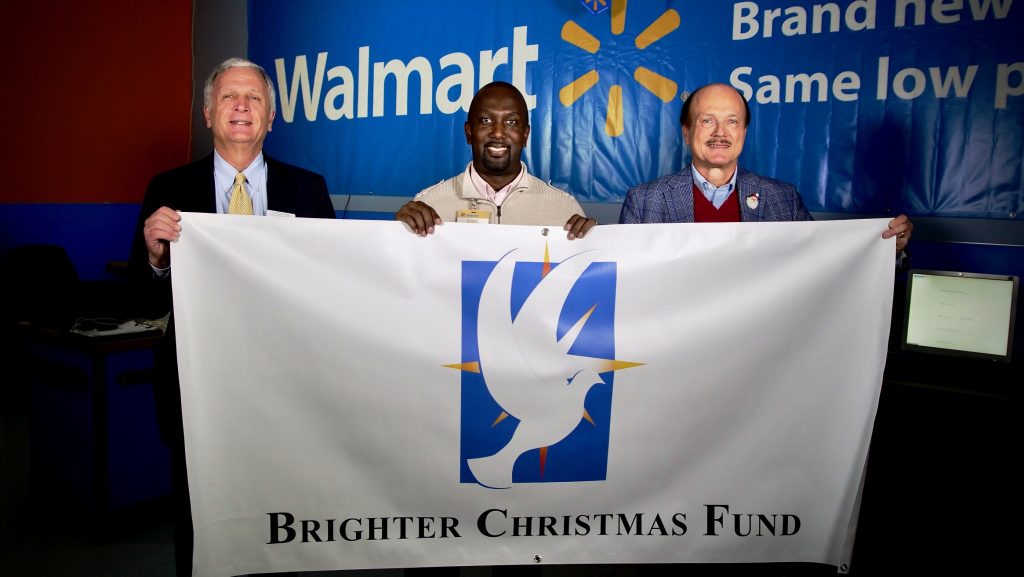 Liberty Highway Walmart in Anderson and the Foothills Community Foundation partnered this holiday season for the 42nd Annual Brighter Christmas Fund.
This year, Liberty Highway Walmart joins the Anderson Independent Mail, South Carolina Department of Social Services, SunTrust Bank, Foothills Community Foundation and several local businesses to make this year's Brighter Christmas Fund a success.
"Walmart's statement is service to our community. It is our goal to give back to the community and this is a great opportunity to help families save money so they can live better and have a brighter Christmas," said Eric Butler, Liberty Highway Walmart store manager.
Dean Woods, president of the Foothills Community Foundation, added "Our partnership with Liberty Highway Walmart has been a blessing to the families served by the Brighter Christmas Fund this year. Each family was able to purchase more clothes, toys, food and items needed due to their shopping experience at Liberty Highway Walmart. I want to thank Eric Butler and his team for all their help."
The 2016 Brighter Christmas Fund campaign raised $75,754 that will be used this year by approximately 500 families to shop for Christmas gifts and needed items at Liberty Highway Walmart.
Brighter Christmas Fund began in 1975 with the goal to raise funds from the Anderson Independent Mail readers to help Anderson County families in need to provide gifts for their children. Foothills Community Foundation partnered with the Brighter Christmas Fund in 2006.  Over the past 11 years, Brighter Christmas Fund has raised $818,857 for an average of $74,441 a year.
To make a donation toward the Brighter Christmas Fund of 2017, visit foothillsfoundation.org or send a check to Brighter Christmas Fund, SunTrust Bank, 907 N. Main St., Anderson SC 29621.