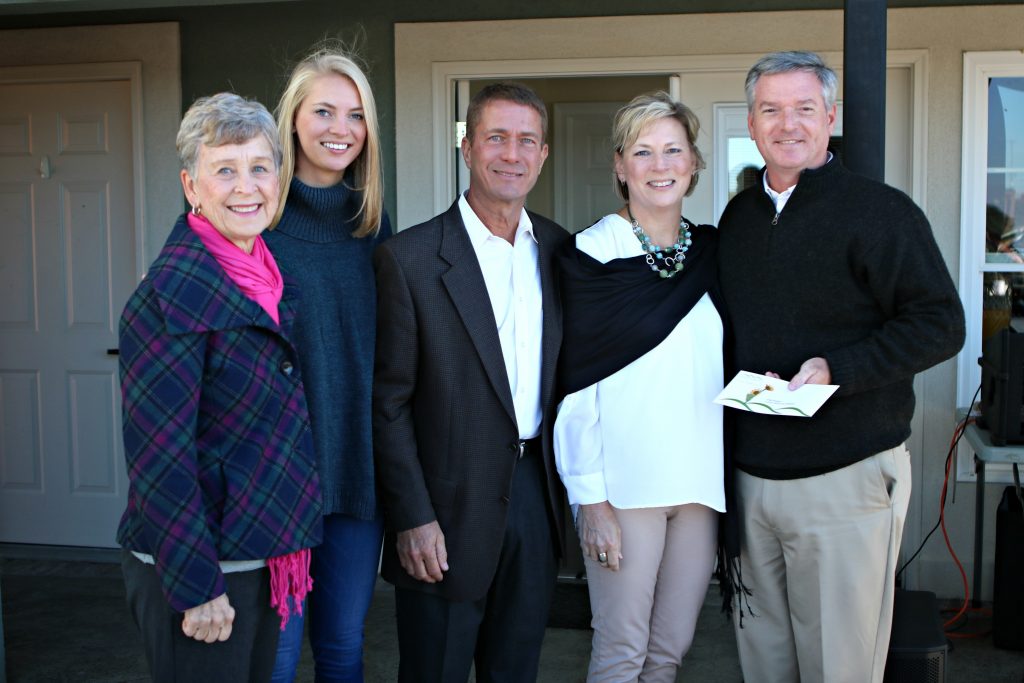 Foothills Community Foundation hosted a grant distribution event October 25th on the rooftop of Lilia Day Spa.  Foundation fund holders distributed 31 grants to 27 different charities totaling over $70,000.
Foundation President Dean Woods explained that many of the gifts were made possible by the Sõl Flowers fundraiser organized by the Jeff Roberts family in July.  The Roberts family along with community volunteers planted, harvested and sold sunflowers to benefit the Foundation's charitable giving. Woods pointed out that this event was a celebration of the philanthropic efforts of the Foundation and its many partners.
Thirteen other Foundation fund holders chose this event to award gifts to community programs and organizations including:  Calvary Home of Children, Safe Harbor, the Cancer Association of Anderson, the Haven of Rest, Meals on Wheels, AIM, Foothills Alliance, Salvation Army, Anderson Free Clinic, the  Beautillion, Westside Community Center, Anderson Arts Center, GAMAC, United Way of Anderson County, Anderson Area YMCA, The Rotary Club of Anderson's Centennial Project, Hospice of the Upstate, Lakes and Bridges Charter School, the Brighter Christmas Fund, the LOT Project, Clean Start, the Girl Scouts, the Medical Education Campus Fund of the AnMed Health Foundation, the Mobile Mammography Operating Fund and Young Life.
Around ninety guests were on hand for the occasion, which was sponsored by Glenn Buddin of Countybank and John Glenn of Glenn Constructors.