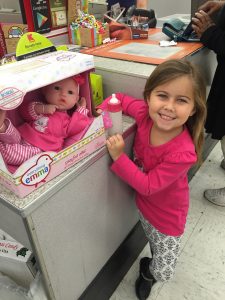 The Brighter Christmas Fund board of directors met on October 5th to discuss plans for this year's charitable initiative to help families in need during the Christmas season. Official announcements regarding the distribution of applications for assistance will be published in the Anderson Independent-Mail.
Through its partnership with the Independent-Mail, Foothills Community Foundation has raised over $1.3 million for the Brighter Christmas Fund since 1999 and assisted over 300 families each year.  The BCF partnership involves community volunteers, Suntrust Bank, Westside Community Center, the Department of Social Services and our newest retail partner, the Anderson WalMart Supercenter on Liberty Highway.
"WalMart is making the difference for us this year", explained BCF board member Robert Rainey.  "When Kmart closed, we sought a major retailer to work with our clients and we were thrilled that WalMart Supercenter agreed to partner with us this Christmas"
"The Foundation is grateful for all of our Brighter Christmas Fund donors, but we do rely heavily on major gifts each year," explained Foundation President Dean Woods.
Since 2006 averaging $10,000 per year, the Stone Creek Cove Home Owners Association and Golf Club play a key role in the Brighter Christmas Fund.  "They always step up," commented BCF board member Susan Campbell. "They really represent the generous spirit in our community that we admire and appreciate this time of year," she added.
The generosity of the Anderson Toy Parade at Christmas is legendary.  Year after year, no matter the state of the economy, they give. Robert "Little Man" Fagg organizes the Anderson Toy Parade and has had a key role in it for the last 33 years. Woods noted that the Confederates Motorcycle Club has donated approximately $12,000 to the Brighter Christmas Fund every year.
For a number of years, the Foundation has received an anonymous gift in the amount of $25,000.  The significance of this gift to the Brighter Christmas Fund cannot be overstated.  "One can look at the amount of money raised year to year and determine which years we received the anonymous gift," Woods laughed.