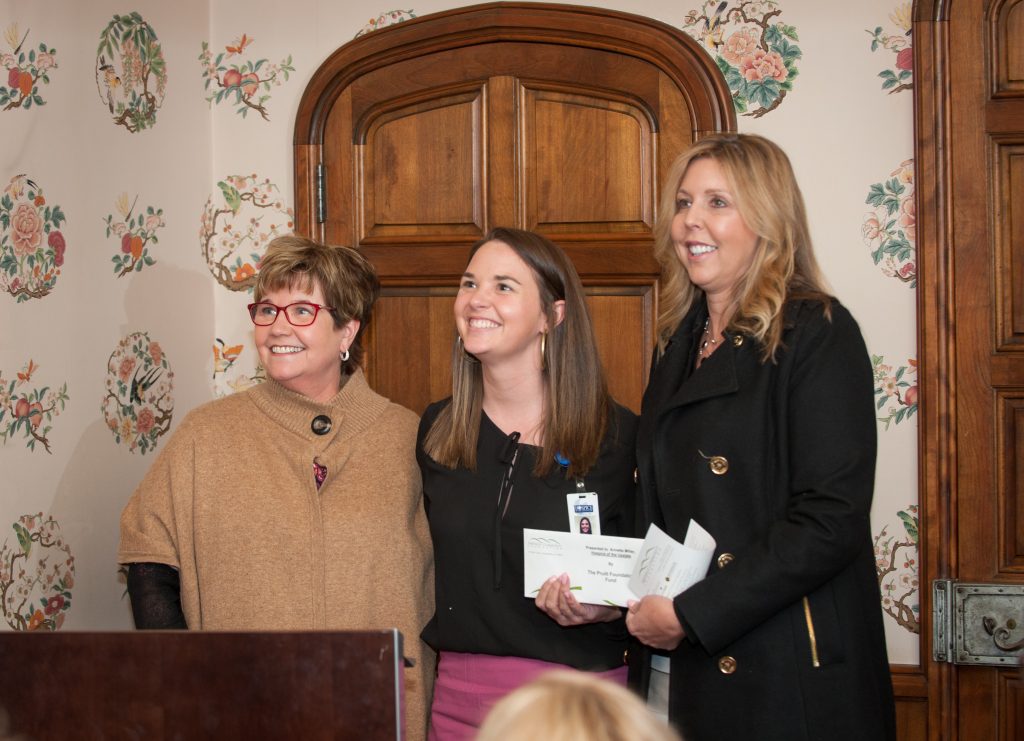 Linda P. McConnell presents a gift from the Pruitt Foundation Fund to Ashla Shingler and Annette Miller of Hospice of the Upstate
Foothills Community Foundation hosted a grant distribution event November 28th at the Stringer Rainey home on the campus of Anderson University. Foundation fund holders distributed grants to 24 charitable organizations. Glenn Buddin, Chairman of the Foothills Community Foundation board, welcomed around seventy guests to the reception, which was sponsored by Anderson University and Countybank.
Foundation President Dean Woods explained that many of the gifts were made possible by a gift to the Foundation's Unrestricted Fund for the purpose of awarding grants to area charities. Jane W. Mudd, Chairman of the Grants Committee, presented the awards from the Foundation's Unrestricted Fund.
Thirteen Foundation fund holders chose this event to award gifts to community programs and organizations including:  Blue Ridge Council of the Boy Scouts, Anderson Emergency Kitchen, Belton Area Museum Association, Calvary Home for Children,  Freedom Fences, the Haven of Rest, Meals on Wheels, Anderson Interfaith Ministries, Clemson Community Foundation, the Salvation Army, Anderson Free Clinic, the  2019 Beautillion, Westside Community Center, Anderson Arts Center, Camp IROC, GAMAC, United Way of Anderson County, Anderson Area YMCA, Hospice of the Upstate, Lakes and Bridges Charter School, the Brighter Christmas Fund, the MUSC-AnMed Campus Fund of the AnMed Health Foundation, the Connect 2018 Initiative at AnMed Health and Palmetto Boys State.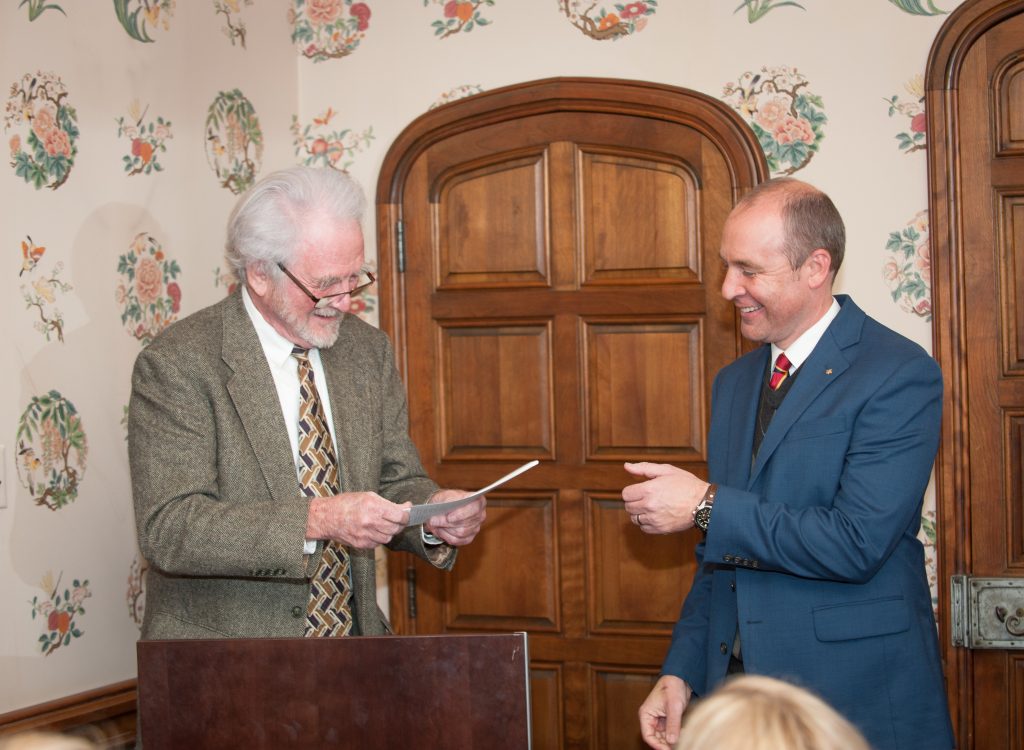 John Greene presents a gift to Eric Black of the Boy Scouts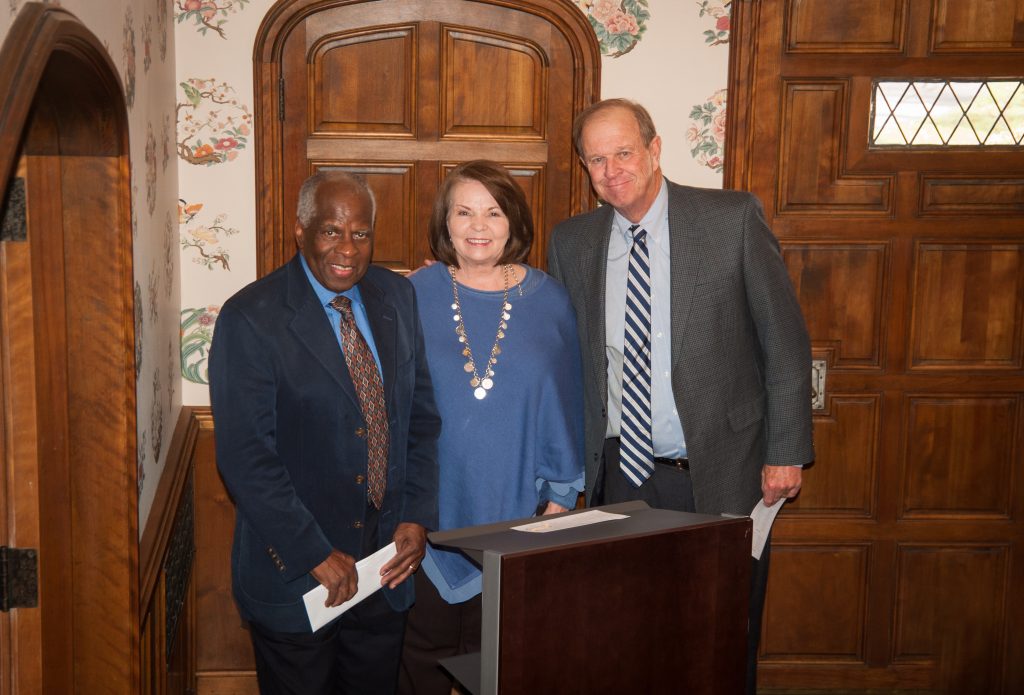 John Brown with the Anderson Emergency Kitchen receives a grant from Sara Jane and Lujack Orr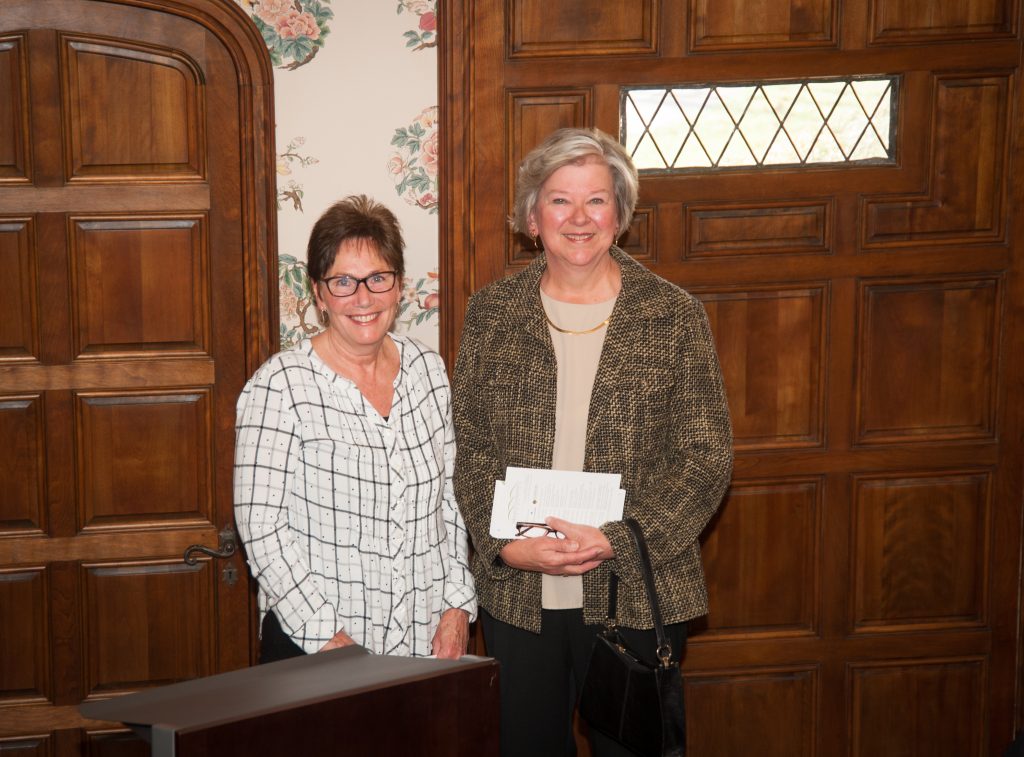 Colleen Crossan from Freedom Fences accepts a gift from Jane Watkins Mudd.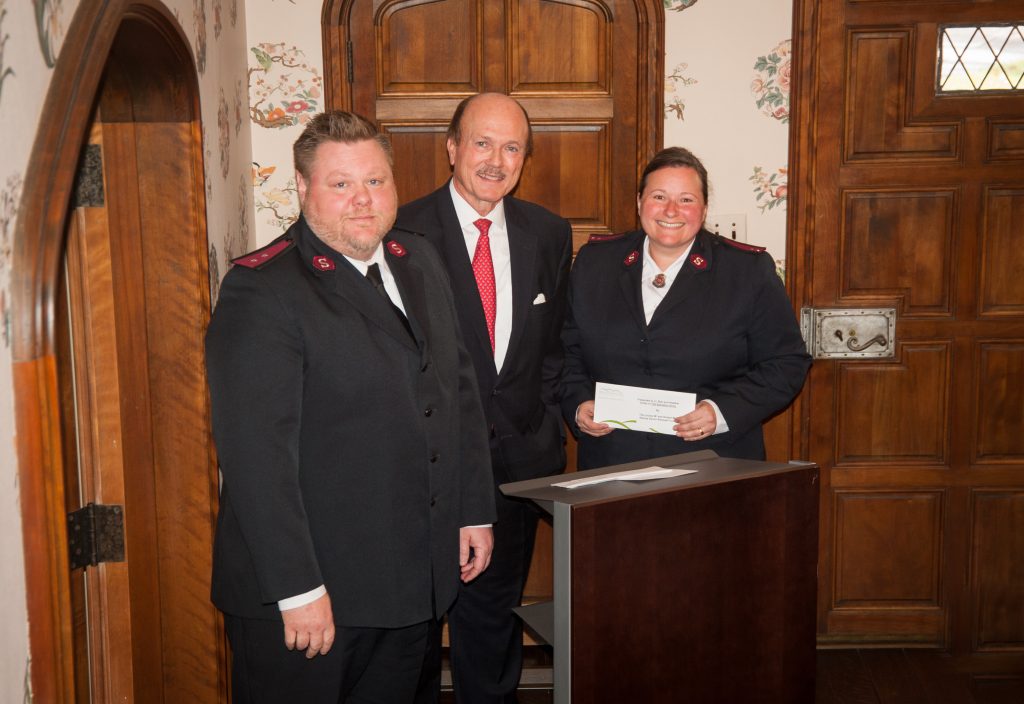 Lt. Rob and Heather Dolby receive a grant to the Salvation Army from Robert Rainey on behalf of the Louise Weston and Robert M. Rainey Donor Advised Fund.