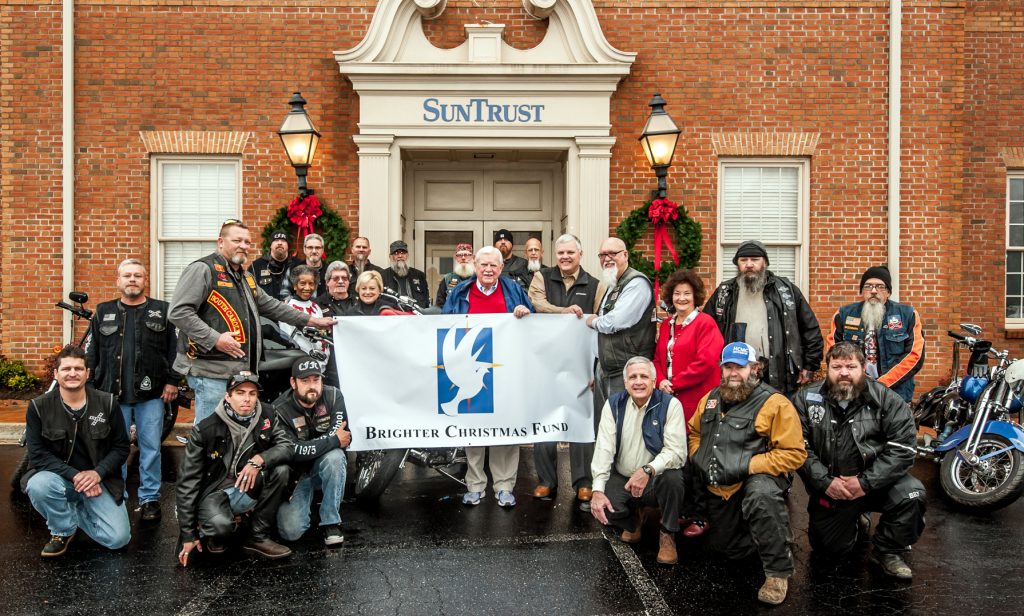 The Brighter Christmas Fund can depend upon the Anderson Toy Parade to ride into town, brighten faces and lift spirits in our community every Christmas. Robert Fagg and fellow members of his motorcycle club presented a check to Dean Woods and members of the Brighter Christmas Fund Board on December 15th in the amount of $13,534.00.  This amount is an all-time record high donation from the Anderson Toy Parade.  Mr. Fagg would like to thank all of the generous event sponsors (listed on the document link below).
Since 2007, the Anderson Toy Parade has donated over $134,636.47 to the Foundation's Brighter Christmas Fund. This year, the Fund has provided the money for 150 foster children and 250 families to shop for Christmas gifts and needed items at the Liberty Highway Walmart. Contributions to the Brighter Christmas Fund can be made throughout the year.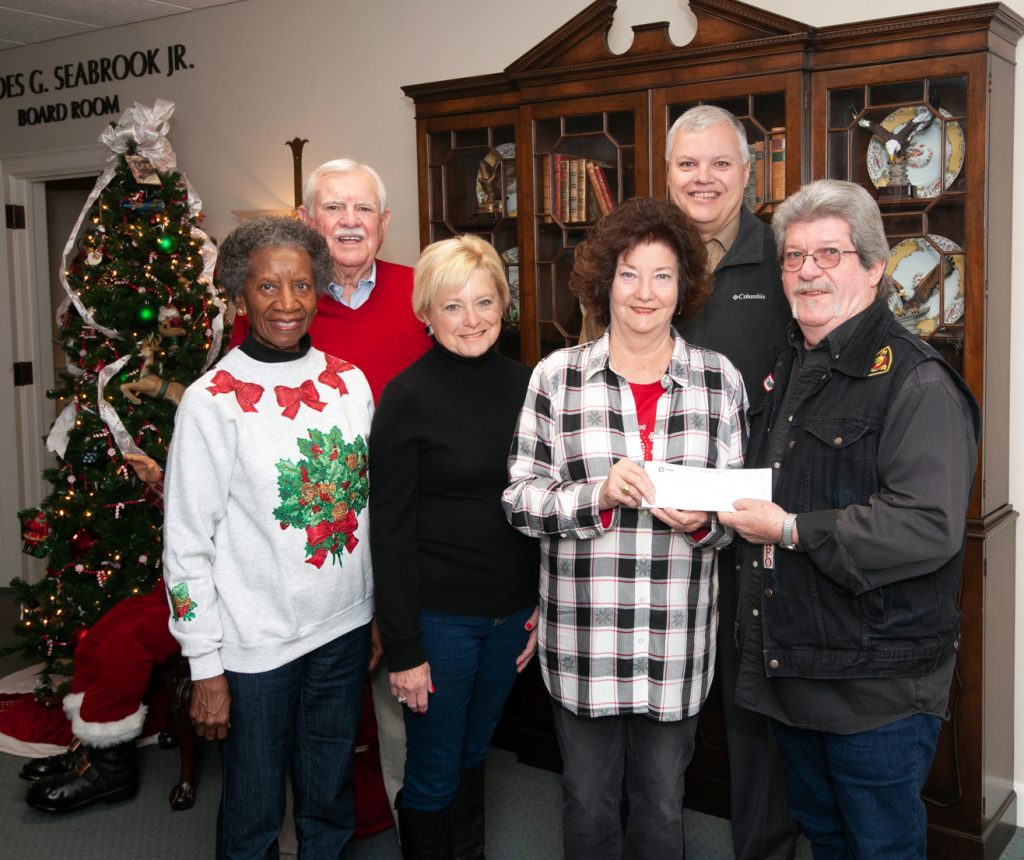 Robert Fagg (far right) presents a check to Brighter Christmas Fund board members Genevieve Brown, Billy Wilkes, Ann Herbert, Susan Campbell and Butch Hughes.