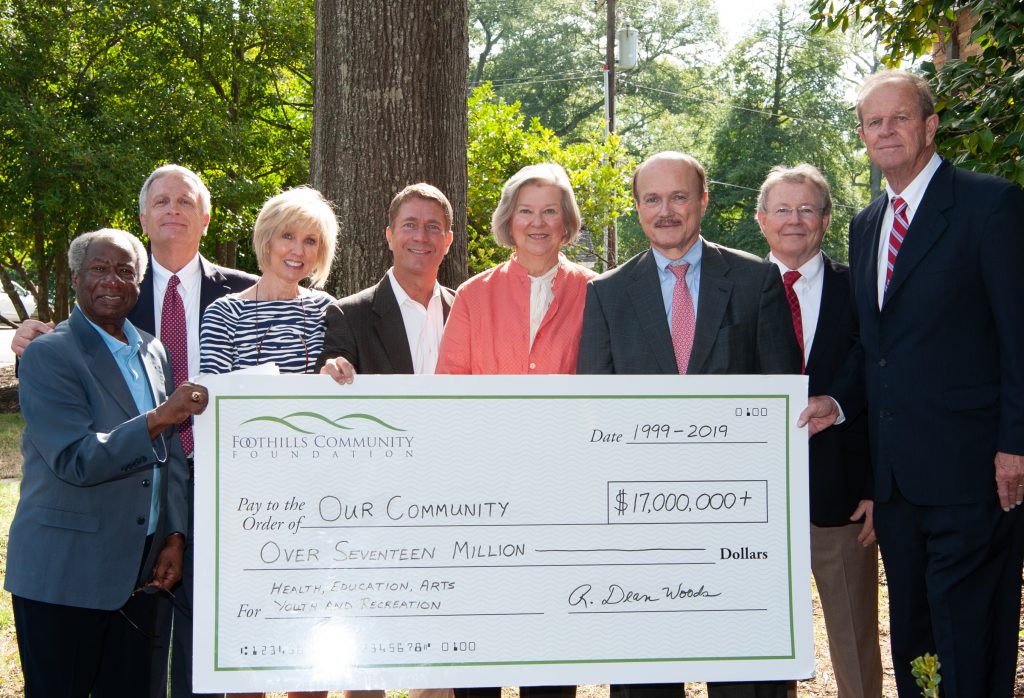 Celebrating the distribution of over $17 million in grants to the community in 20 years are:  J. T. Boseman, Dean Woods, Cindy Kibler, Jeff Roberts, Jane Mudd, Robert Rainey, Dennis Burt and Lujack Orr.
Foothills Community Foundation hosted a grant distribution event at the Ramer-Stringer-Rainey House on the campus of Anderson University on October 10th. Foundation fund holders distributed 38 grants to 25 charitable organizations. Lujack Orr, chairman of the Foothills Community Foundation board of directors, welcomed guests to the reception and introduced fund holders.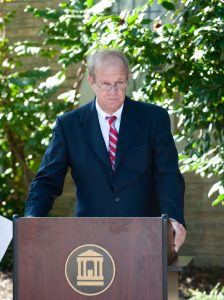 Foundation President Dean Woods explained that many of the gifts were from donor advised funds while other grants were made possible by the Foundation's Unrestricted Fund.  Jane W. Mudd, chairman of the grants committee, presented the awards from the Foundation's unrestricted fund.  Jeff and Danielle Roberts distributed nine grants from the Sõl Flowers Fund from the proceeds of their 2019 sunflower event.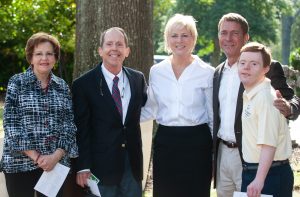 Fifteen Foundation fund holders chose this event to award gifts to community programs and organizations including:
AIM, Anderson Area YMCA, Anderson University, Area 14 Special Olympics, Belton Area Museum Association, Cancer Association of Anderson, Calvary Home for Children,  South Main Chapel and Mercy Center, The Lot Project,  Meals on Wheels, the Salvation Army, Anderson Free Clinic, the  2020 Beautillion, Westside Community Center, Anderson Arts Center, United Way of Pickens County, GAMAC, Hospice of the Upstate, Lakes and Bridges Charter School, the Medical Education Fund of the AnMed Health Foundation, Pendleton Historic Foundation, tba 100, Palmetto Boys State and Safe Harbor.