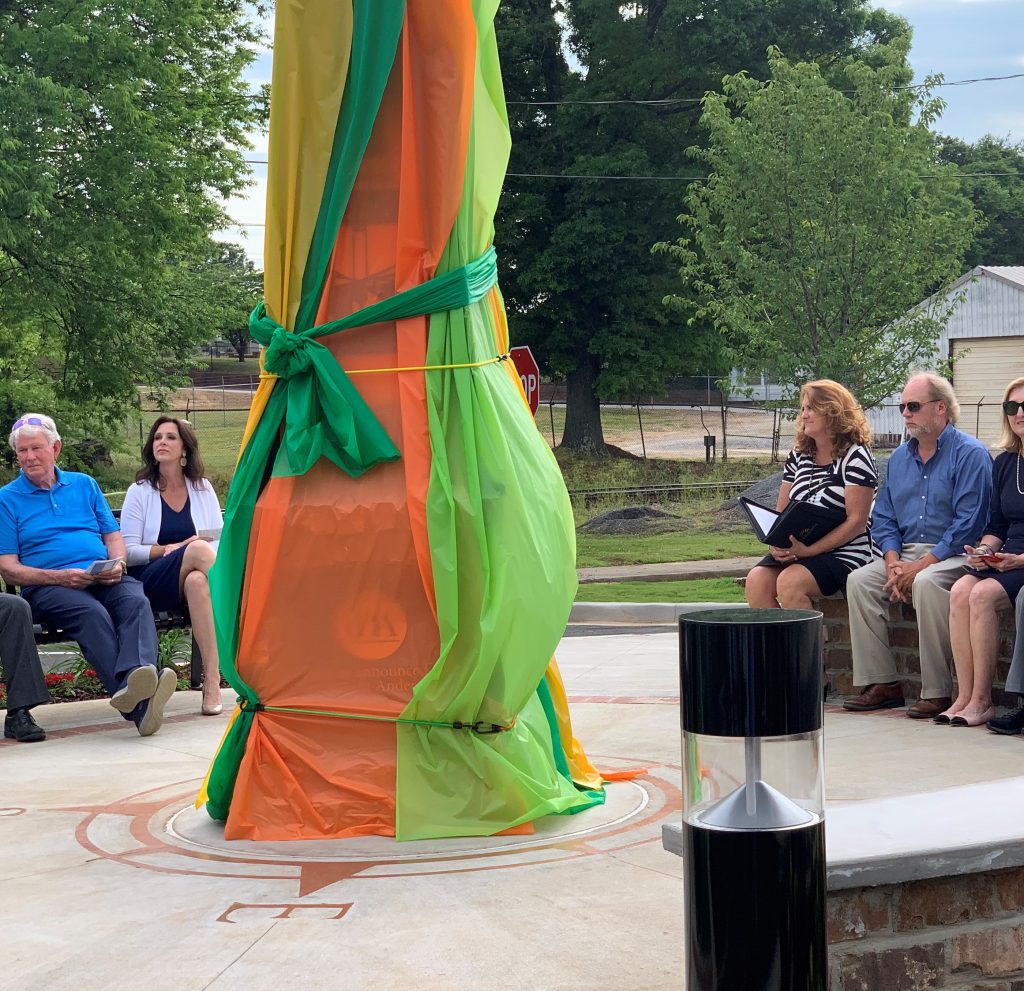 Community collaborators celebrated the unveiling of Textile Point "Under the Bridge" in downtown Anderson Thursday, May 9, 2019.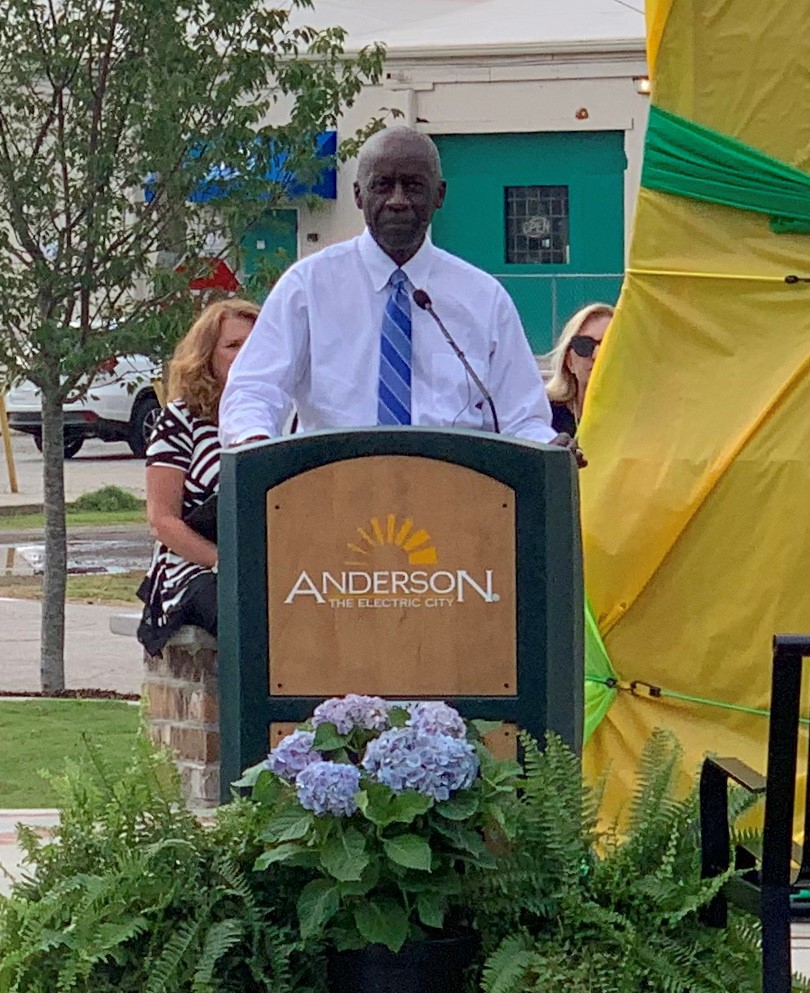 Anderson Mayor Terence Roberts welcomed guests and applauded the community's willingness to work together to achieve collaborative goals. Scott Foster of Anderson designed the clock tower honoring Anderson's textile heritage, funded by partners from tba (To Benefit Anderson), the South Carolina Heritage Corridor, the Rotary Club of Anderson, and the City of Anderson.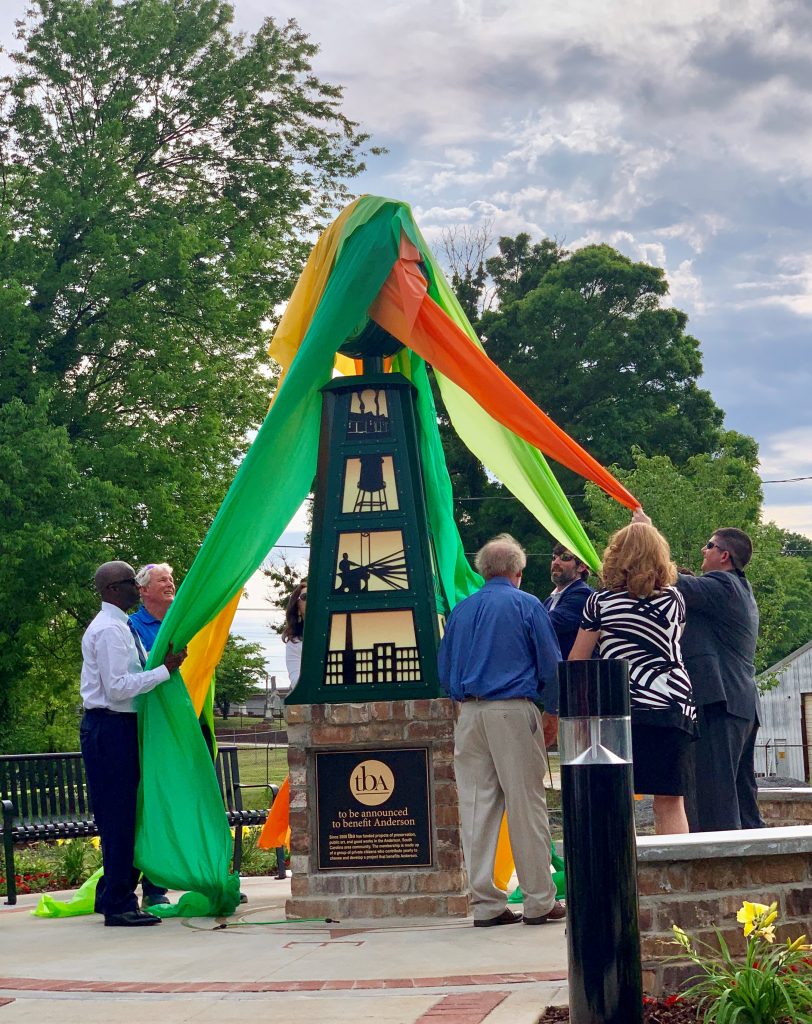 Co-chairs of the Foundation's tba initiative, John Miller and Kimberly Spears participated in the event commemorating the 5th venture of the tba. John thanked tba members, who have donated $1,000 each to Foothills Community Foundation to fund the work of the tba.  He invited all attendees to join tba, explaining that the organization operates on an annual membership basis.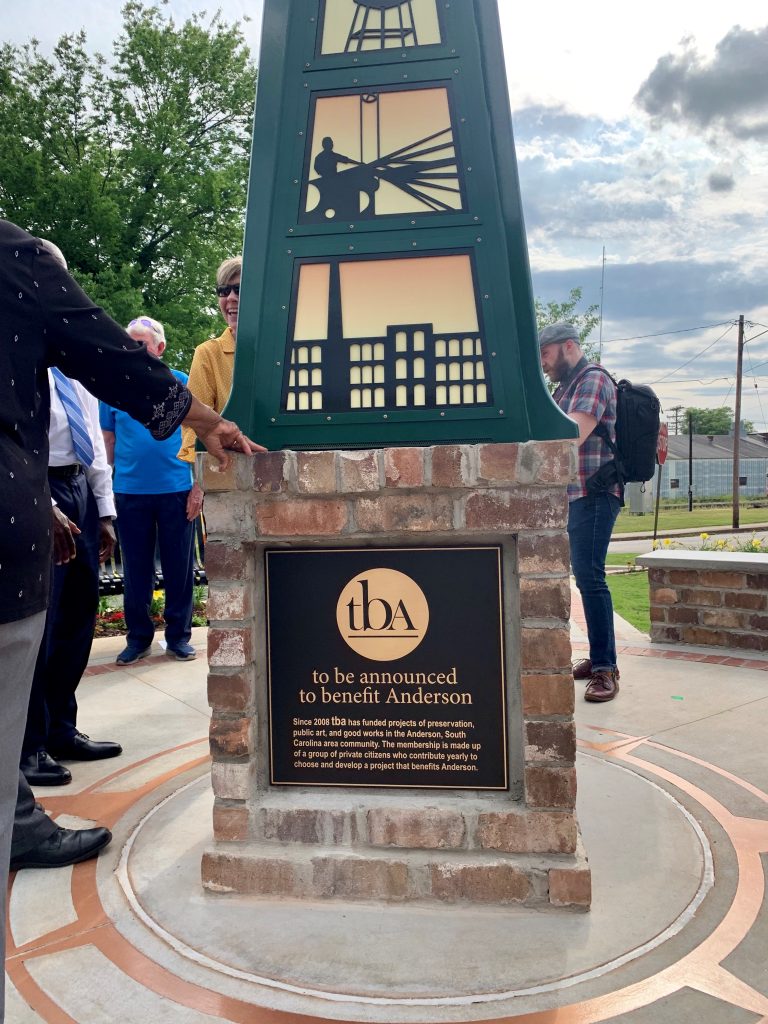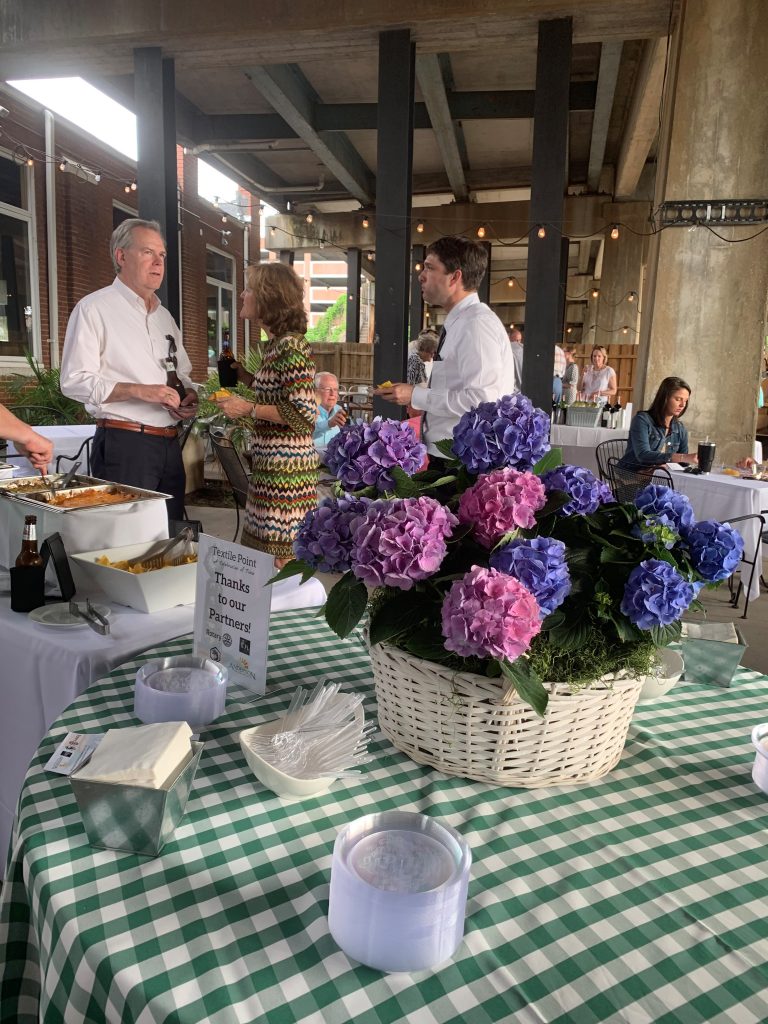 A reception at Earle Street Kitchen followed the unveiling.