The United Way of Pickens County, in partnership with the School District of Pickens County and the Pickens County YMCA have developed a remedial reading and summer camp experience to address illiteracy among elementary school students in Pickens County.
Camp iRock began in 2015 as a pilot project.  Now in its 4th year, Camp iRock is a 10-week summer camp experience held in Easley, Liberty and Pickens for struggling students in grades 1 – 3 at 14 elementary schools.  In addition to increases in reading skills, students also develop character traits of perseverance and positive attitudes as well as overall physical fitness.  Camp iRock is expanding its services and programs in 2018 and will serve 456 children who score below standard in reading.
"The results of this program are phenomenal," said Dean Woods, President of Foothills Community Foundation.  "We are pleased to support this collaborative effort that it transforming lives in Pickens County".
For more information on Camp iRock, contact the United Way of Pickens County at www.uwpickens.org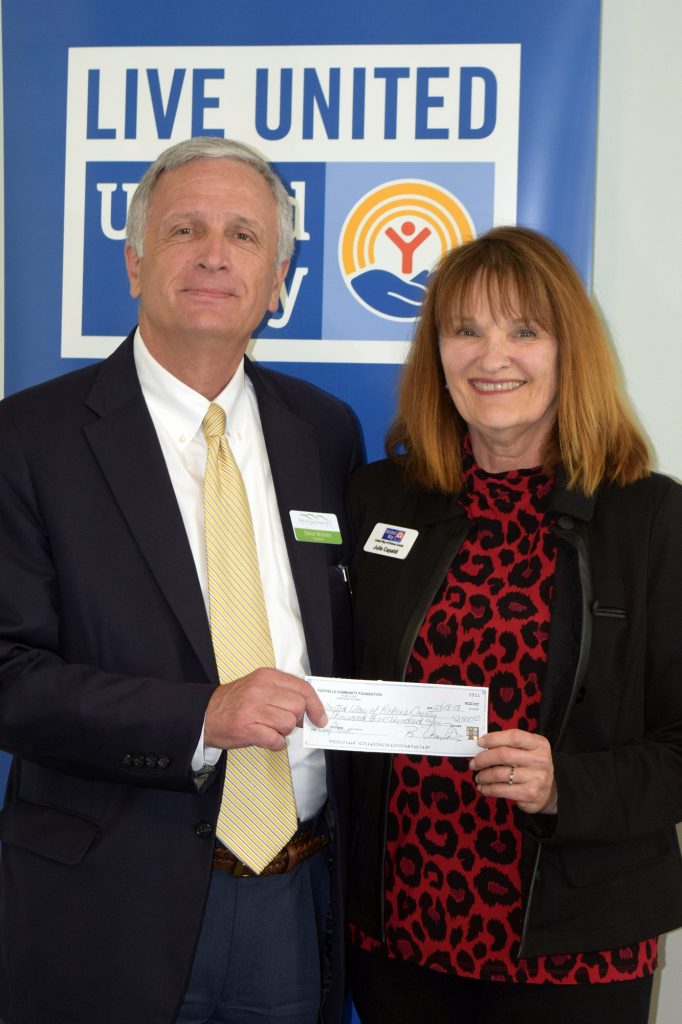 Foundation President Dean Woods and Julie Capaldi, President of the United Way of Pickens County