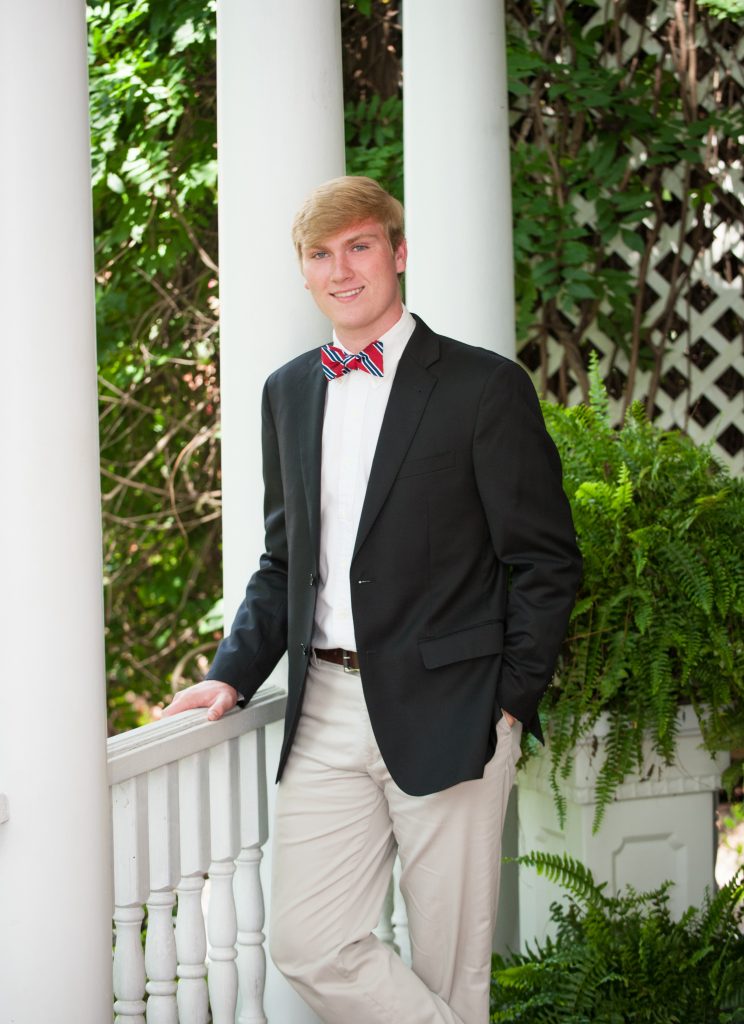 Benjamin Eaves
This year, students at T. L. Hanna High School selected Benjamin Eaves to receive the 2018 Prince Memorial Ring. Mr. Eaves will attend the University of South Carolina where he plans to major in nursing.  While at Hanna, Ben has been a part of the Lacrosse team and served on the student council. Ben is also an Eagle Scout from Troop 215.
The Prince Memorial Ring is funded annually by contributions from descendants who continue the tradition of recognizing "strong character, including honesty, integrity and consideration of others." Foothills Community Foundation is proud to administer the Prince Memorial Ring Fund through a permanent endowment established by the third generation of direct descendants of Samuel L. Prince.
Samuel Lander Prince wanted to create a memorial to his father, Judge George E. Prince, and approached the Anderson School Board with the idea of the Prince Ring almost one hundred years ago. The following language is from the original resolution of the Anderson School Board in 1924:
The George E. Prince Memorial Ring should be awarded to some member of the graduating class at the Boys' High School, this member to be selected some time during the last month of the term during which it was awarded by members of the graduating class. That the graduating class select from its class that boy who it thought appeared to be the purest, manliest and most courteous man of the class.