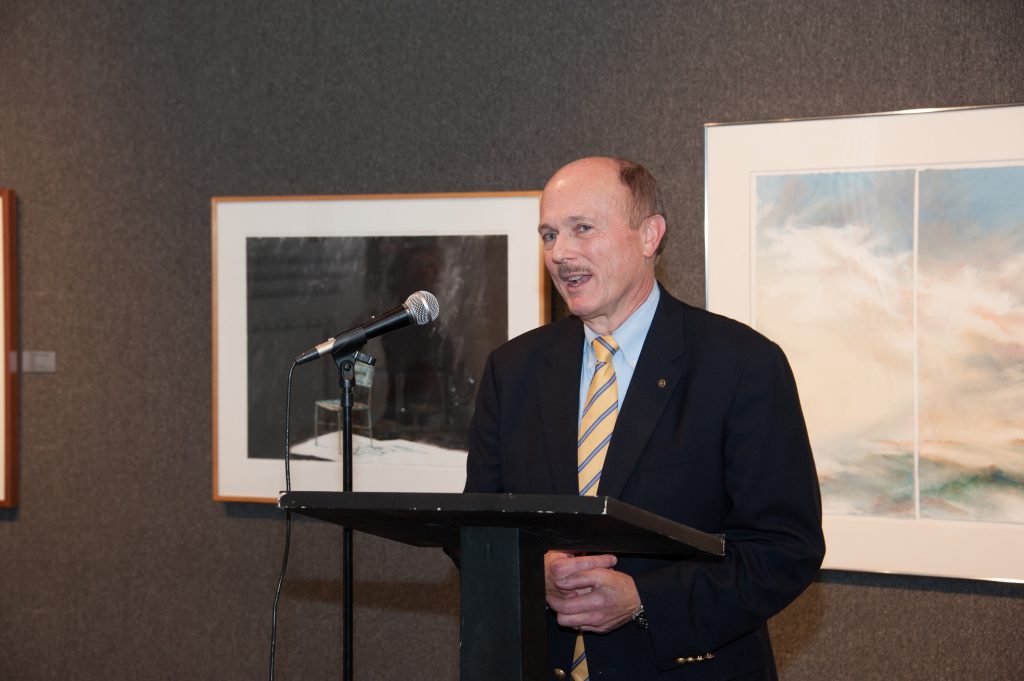 Foothills Community Foundation announced the creation of The Robert M. Rainey Philanthropy award at its recognition ceremony for retiring President Robert Rainey.
The Robert M. Rainey Philanthropy Award is presented to a philanthropist in the Oconee, Pickens, and Anderson county area who has made significant contributions to the betterment of the community by raising awareness for charitable causes, selflessly contributing personal resources, advocating for needs in the community, and inspiring others to have the same benevolent spirit.
The award is named after longtime president of the Foothills Community Foundation, Robert M. Rainey, who took the helm as President of the Foundation in March of 2001. During his tenure Robert helped to grow the Foundation's total assets to just over $12 million from $5.5 million, while at the same time distributing over $14 million in grants to nonprofit organizations.  Robert is passionate about the community and has been instrumental in local initiatives including the TBA 100 beautification projects, the Brighter Christmas Fund, The Spirit of the American Doughboy and others.
2017 Foundation Board Chairman Lujack Orr pointed out that "Robert is known as someone who quietly gets things done for the community." This award is presented to an individual who similarly labors on behalf of worthy causes, advocates for those less fortunate, and inspires others to work toward a better community.
Outgoing Board Chairman John A. Miller, Jr. explained,  "We are so proud of the work Robert has done on behalf of the Foothills Community Foundation and more importantly the entire community….I can think of no better way to recognize him than by honoring others in the area who have similarly dedicated their lives to philanthropy."