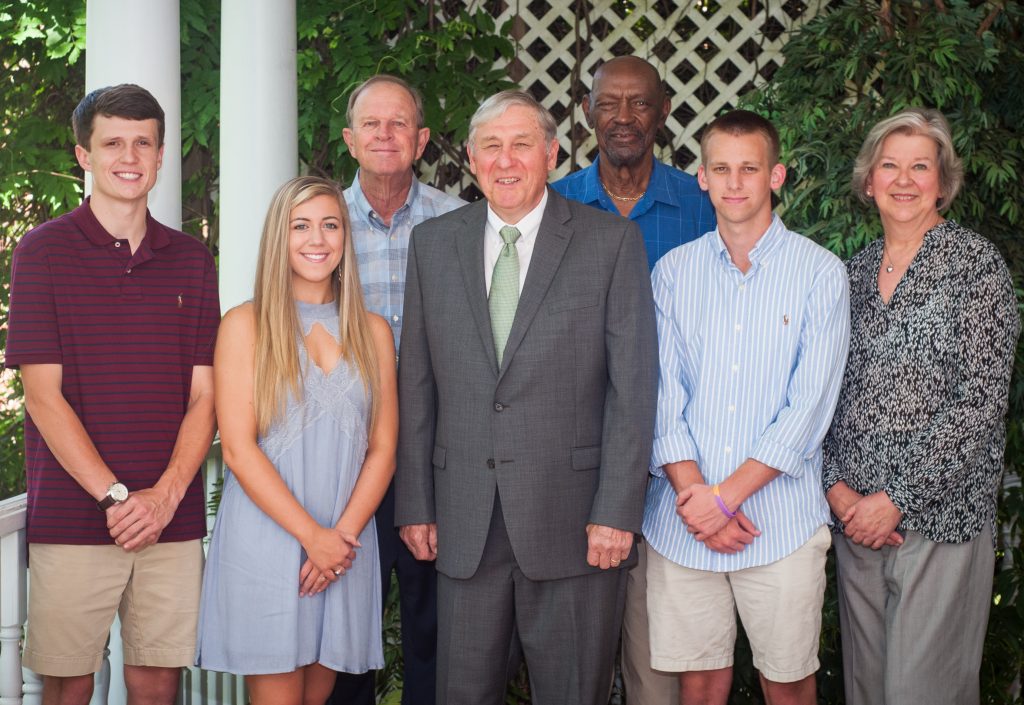 Pictured left to right are: Cole Skelton, Olivia Williams, Lujack Orr, Dee Watkins, Coach Bobby Holden, Mitchell Morgan and Jane Mudd
Foothills Community Foundation is pleased to announce the 2018 recipients of the Anderson Country Club Dee Watkins Endowed Scholarship.  Jane Mudd, chairman of the Foundation Grants Review Committee explained, "These are three outstanding young people and the Foundation is proud to assist them with their college tuition". These scholarships are made possible through an endowment established by the former Anderson Country Club.
The head golf professional of the former Anderson Country club, Dee Watkins, was on hand to congratulate the recipients.  Golf Coach Bobby Holden challenged the young people to continue to set goals for themselves and benefit from lessons learned through competition.
The three recipients for 2018 are: Olivia Williams, a graduating senior at T. L. Hanna High School, Cole Skelton from Westside High School and Mitchell Morgan who is graduating from T. L. Hanna.  Miss Williams will study biology at Presbyterian College. Mr. Skelton will attend the University of South Carolina, majoring in civil engineering.  Mr. Morgan has enrolled in Southern Wesleyan University where he will physical education.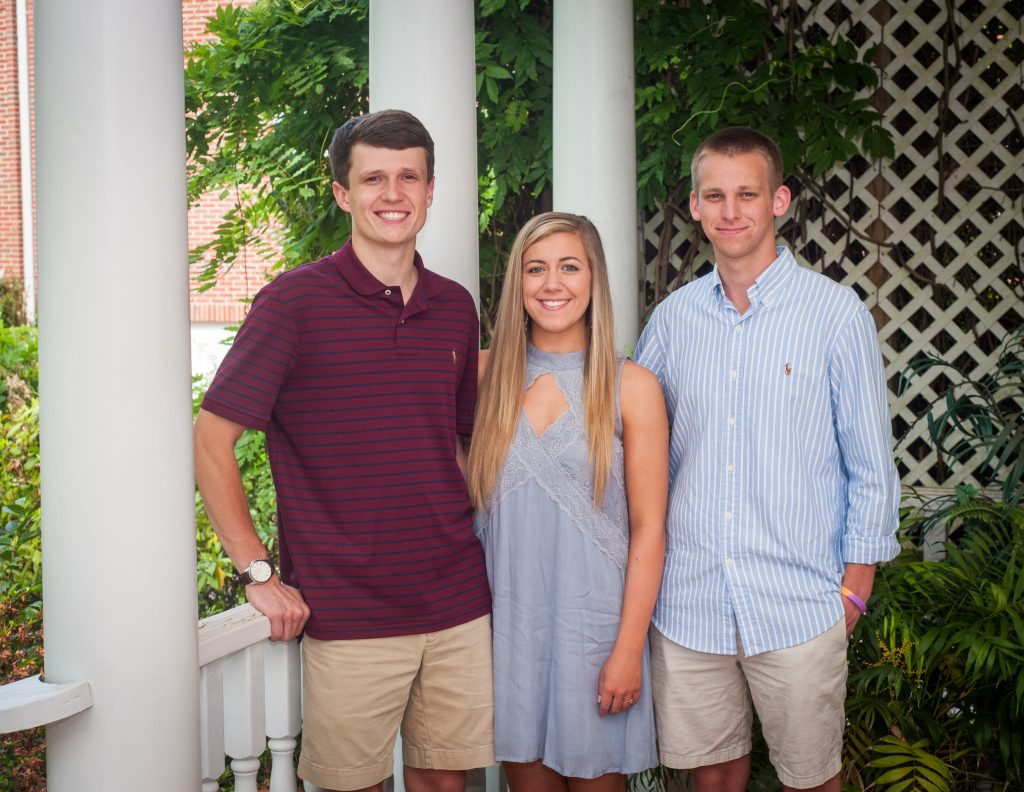 Cole Skelton, Olivia Williams and Mitchell Morgan