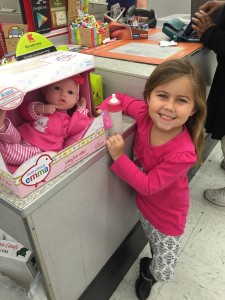 Brighter Christmas Fund
 Receives $25,000 Anonymous Gift
Foothills Community Foundation is delighted to report receipt of an anonymous $25,000 gift to the Brighter Christmas Fund.  Foundation financial records indicate that anonymous $25,000 donations were made annually for more than ten years through 2007.  In recent years, however, the anonymous gift did not come in.
The Foundation office received a call on Friday, November 27th from the nephew of the original donor indicating that he would like to continue his uncle's legacy of contributing to families in need at Christmas.  The original benefactor is still living in the area.
The Brighter Christmas Fund is a partnership which includes the Anderson Independent-Mail, Foothills Community Foundation, SC Department of Social Services, Kmart and SunTrust Bank.