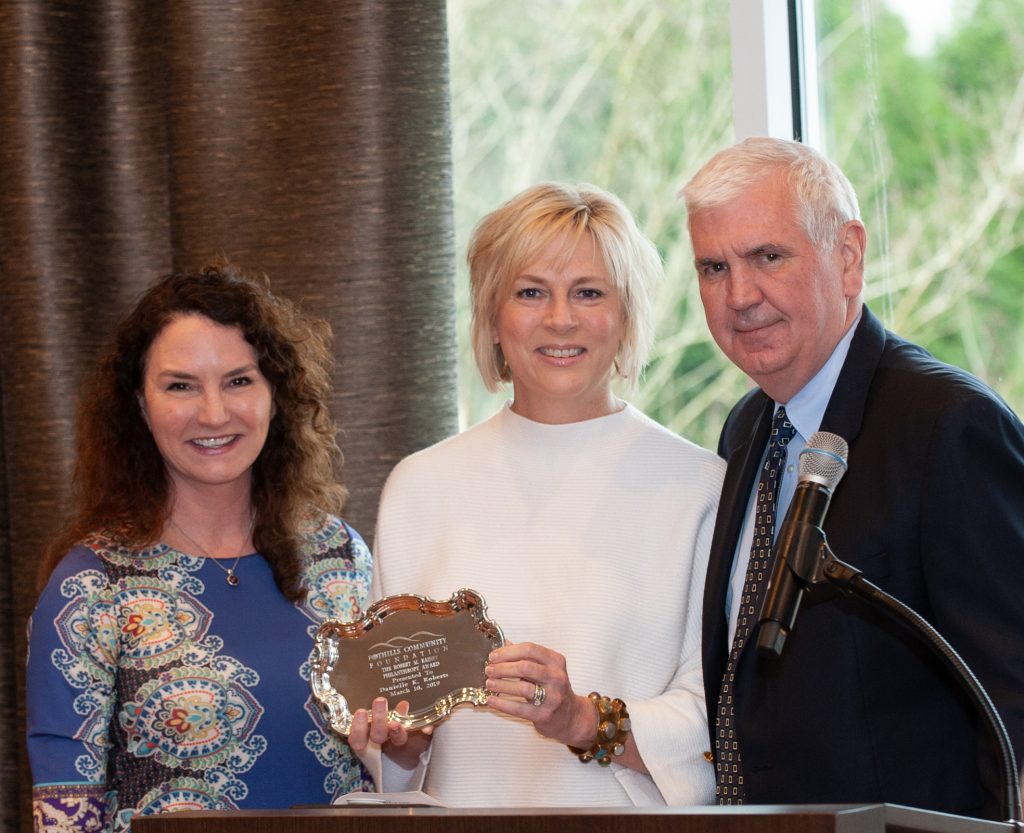 Dr. Theresa G. Knoepp, Danielle K. Roberts and Dr. Marshall L. Meadors, III

Foothills Community Foundation honored Danielle K. Roberts as the 2018 recipient of the Robert M. Rainey Philanthropy Award at a luncheon on March 10 at Anderson University.  The award is named for Robert Rainey, who served the Foundation as president from 2001 until December 2016 and has played an instrumental role in numerous philanthropic initiatives.
Guests enjoyed an observance of the Foundation's 20th Anniversary as a charitable entity. Remarks by Fran Marshall, granddaughter of founder William Law Watkins and Gloria Duryea, granddaughter of founding board chairman Cordes Seabrook provided insight into the inspiration and motivation of those visionary leaders. Founding board member Fred Foster offered his personal recollections of early efforts in 1999 to establish a community foundation in our community.
Board Treasurer Dr. Theresa Knoepp announced this year's recipient to the audience. Dr. Marshall L. Meadors, III, the inaugural recipient of the Rainey Award, conferred the honor to Danielle, whose family and friends were in attendance. Danielle is the driving force behind Sol Flowers, an annual fundraiser that transforms a parcel of rural acreage off of Highway 81 into a field of sunflowers.  Sol Flowers attracts a steady stream of families, photographers and nature lovers who purchase bundles of the giant blooms. Sales of sunflowers fund the Roberts family's Sol Flowers Fund at Foothills Community Foundation. Grants from Sol Flowers have assisted Safe Harbor, Calvary Home for Children, the Haven of Rest, AIM, Foothills Alliance and other area charitable organizations.
Watch for updates on the progress of this summer's crop of sunflowers on Facebook @SolFlowersAndersonSC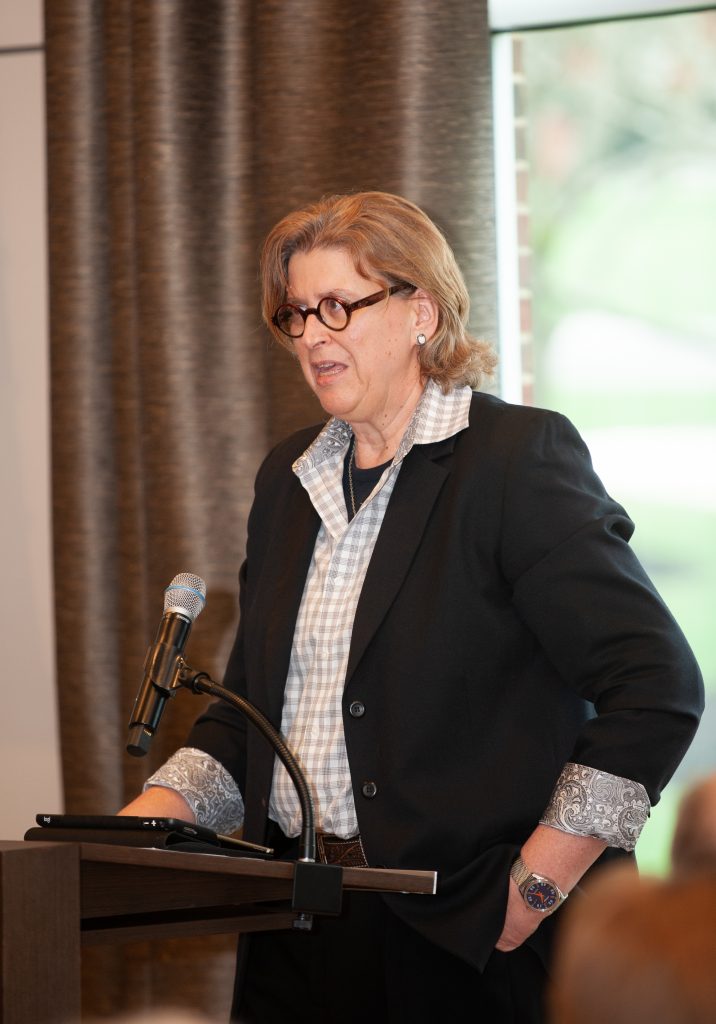 Fran Marshall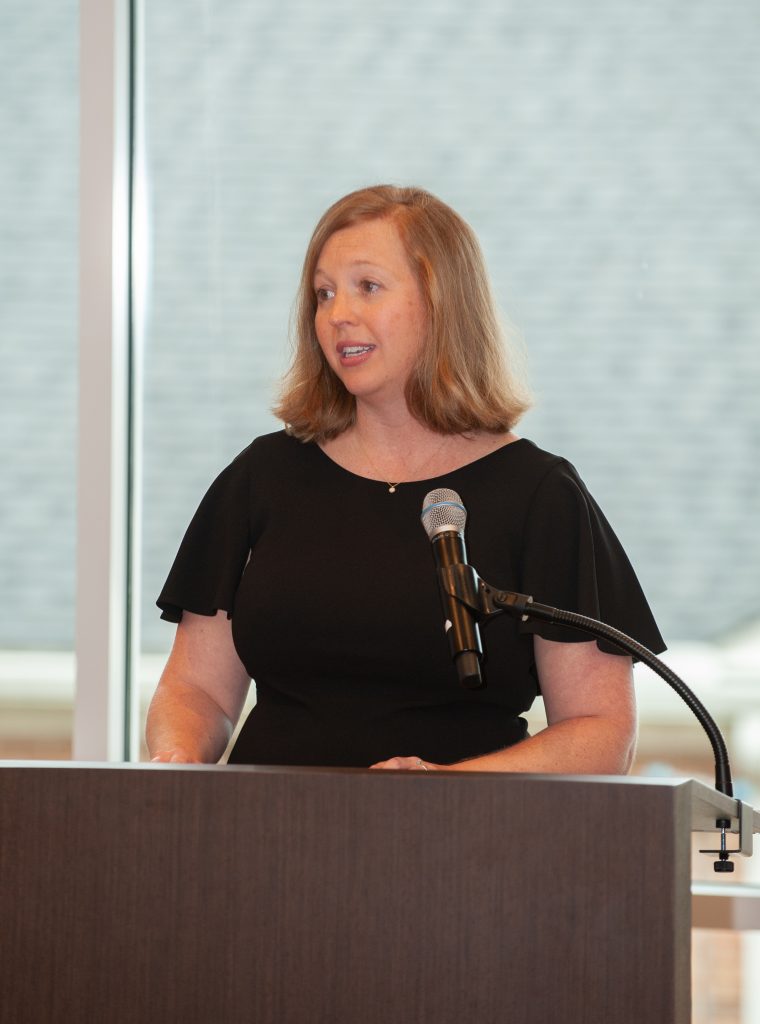 Gloria Duryea