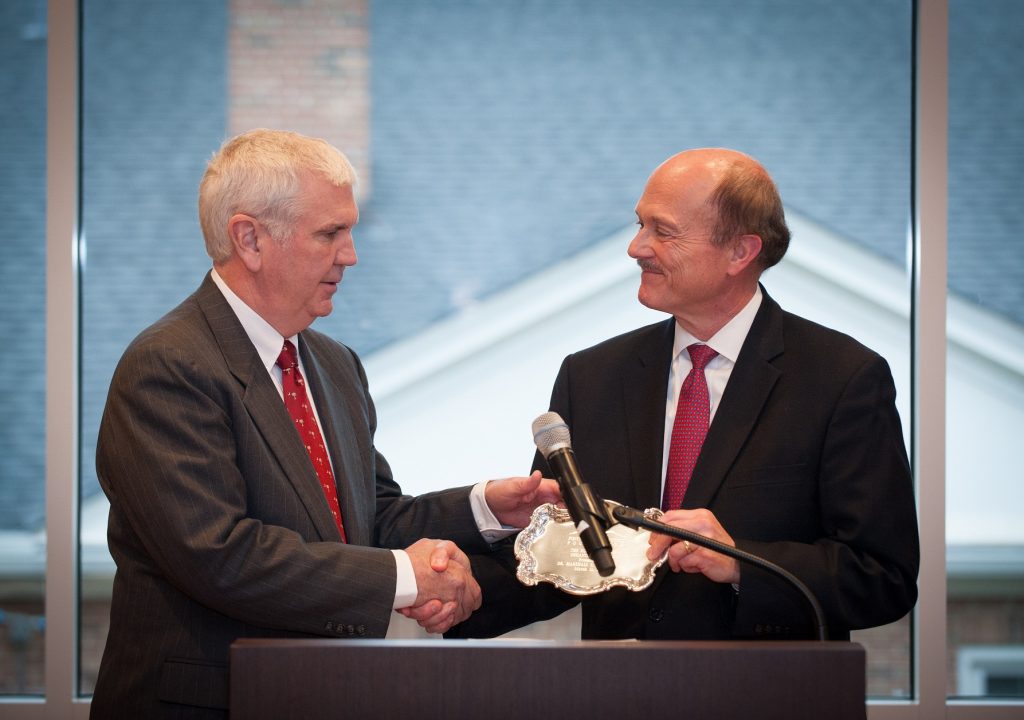 Dr. Marshall L. Meadors, III, left is congratulated by Robert M. Rainey
Dr. Marshall L. Meadors, III was honored as the inaugural recipient of the Robert M. Rainey Philanthropy Award at a luncheon in his honor on March 11 at Anderson University. Foundation Board member Bo Crader announced the award, stating that Marshall has blessed this community with his philanthropy, kindness and wisdom.
Dr. Meadors is a graduate of T. L. Hanna High School and a Magna Cum Laude, Phi Beta Kappa graduate of Wofford College.  He received his Doctor of Medicine degree from the Medical University of South Carolina and then returned to Anderson to do his residency in family medicine.
Dr. Meadors is a founding partner of Primary Care Associates, P. C. and medical director of NHC Anderson.  Board certified in family medicine and a certified medical director, Dr. Meadors has served as president of the South Carolina Medical Association, the South Carolina Medical Directors Association, the Anderson County Medical Society and the AnMed Health Medical Staff. Dr. Meadors has contributed to this community in many ways, such as his service to the Anderson Arts Center, tba 100, Eat Smart Move More and Upstate Forever.
As Project Chair of tba #4, Dr. Meadors spearheaded the drive to build the first dog park in Anderson, which was dedicated in July, 2017. Marshall has been instrumental in the tba 100 initiative since Cordes Seabrook launched this community improvement effort in 2006. The award is named after longtime president of the Foundation, Robert M. Rainey, who took the helm at the Foundation in 2001 and retired in December 2016.
Congratulations Marshall!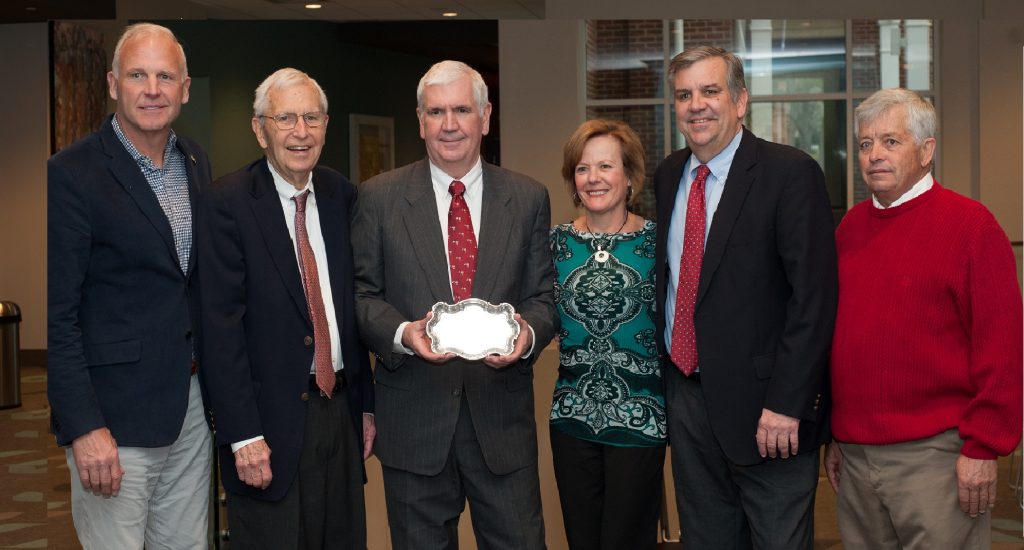 James Meadors, Bishop M. L. Meadors, Jr., Dr. Marshall L. Meadors, III, Jennifer Brown,
John Meadors and George Cromley