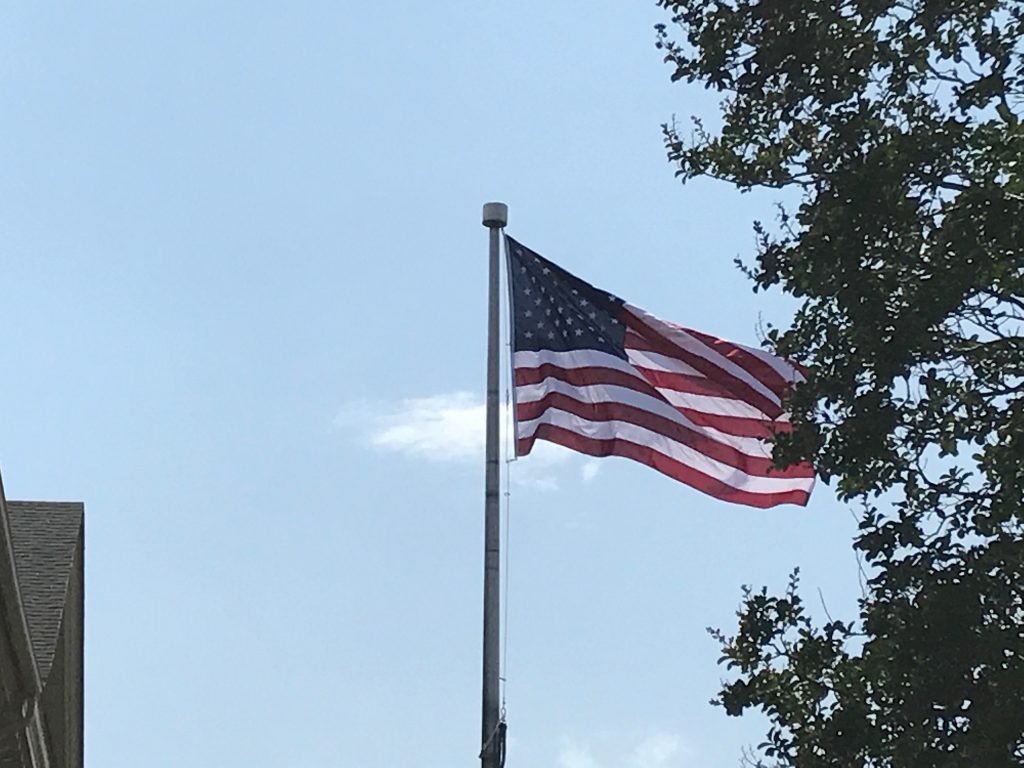 The Foundation's community center building is proudly flying a brand new American flag overhead, thanks to the generosity of the Louise Weston and Robert M. Rainey Donor Advised Fund.
Just in time for Independence Day, the Rainey Donor Advised Fund financed the purchase of a new flag, after our previous American flag had been damaged by the weather.
Thank you Lou and Robert!