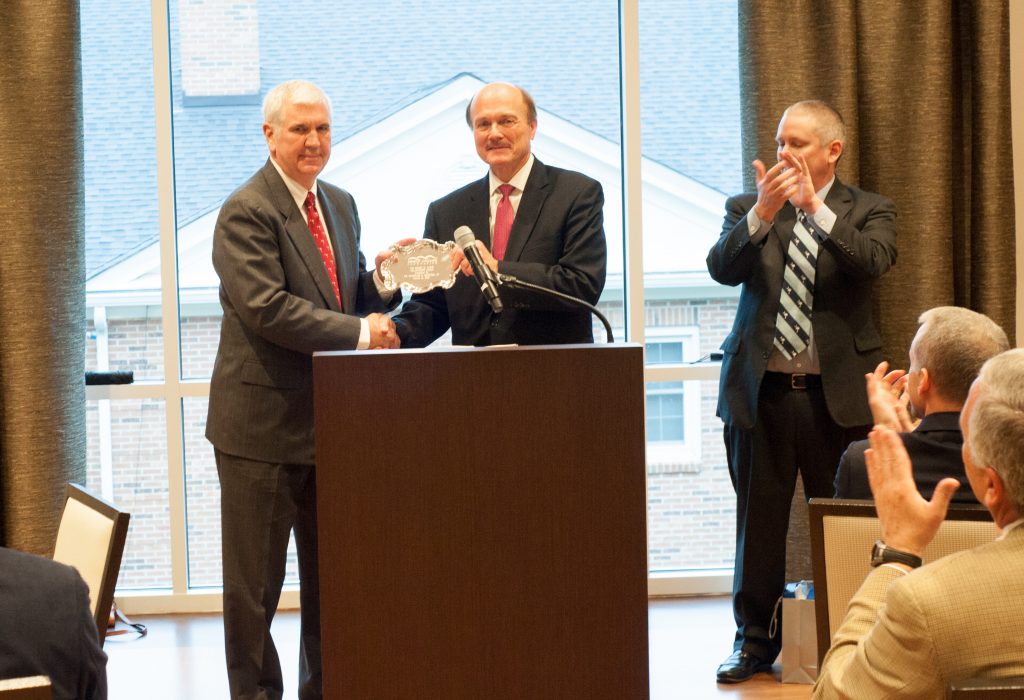 Foothills Community Foundation is now accepting nominations for the Robert M. Rainey Philanthropy Award. Established in 2017, the award is named after longtime president of the Foundation, Robert M. Rainey.
Dr. Marshall L. Meadors, III was honored as the inaugural recipient of the Robert M. Rainey Philanthropy Award at a luncheon in his honor on March 11 at Anderson University.
The award is presented to a philanthropist in the Anderson, Oconee and Pickens County area who has made significant contributions to the betterment of the community by raising awareness for charitable causes, selflessly contributing personal resources, advocating for needs in the community, and inspiring others to have the same benevolent spirit.
The deadline for nominations is October 31st.  A nomination form may be printed here:Nomination Form – Rainey Phianthropy Award
Criteria for Selection:
Philanthropic Leadership and Impact
Providing leadership and fostering philanthropy in Anderson, Oconee and Pickens Counties.
Community Engagement
Investing personal and professional time and resources to foster positive community improvement
Eligibility Requirements
Nominees must be current residents of Anderson, Oconee or Pickens County
Nominees must be in good standing ethically, possess a strong sense of integrity and good character.
Nominees will demonstrate philanthropic leadership, whether through direct service, personal benevolence or drawing attention to a community need.
Email:  [email protected]